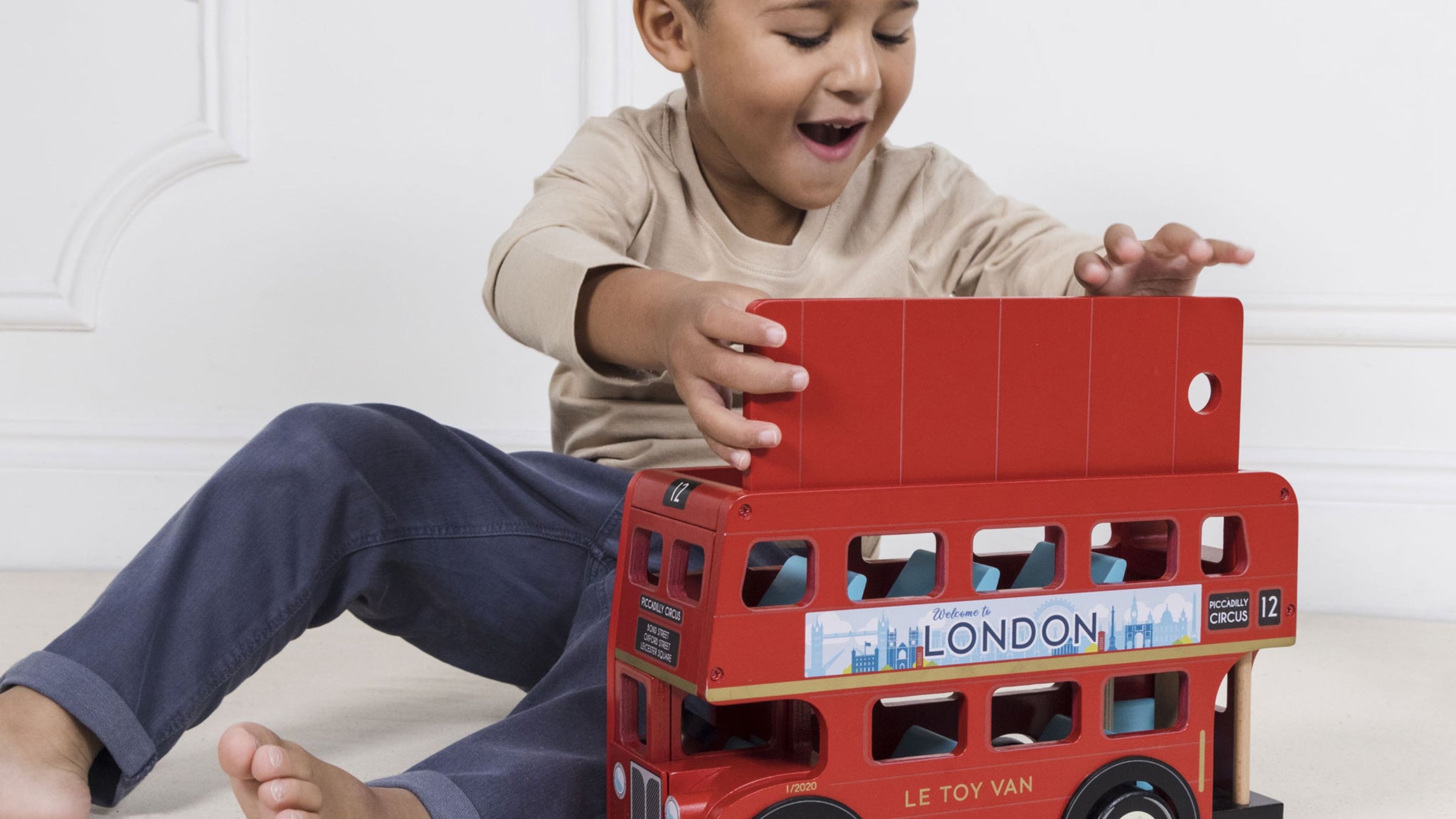 Wooden Toys | Eco-Friendly Fun for Children
Are you on the hunt for timeless Wooden Toys that ignite imagination and promise to be cherished heirlooms for generations to come? Look no further. Welcome to our curated collection of ethically made Wooden Toys, crafted from sustainable materials by the finest Wooden Toy Brands.

Our Wooden Toys are not just playthings; they're treasures designed to withstand the test of time. Crafted with care and precision, these toys have the power to bridge generations, fostering nostalgic memories while inspiring new ones. Embrace eco-conscious play with Wooden Toys sourced from sustainable materials. We believe in making a positive impact on the environment while nurturing your child's development.
Our Wooden Toys encourage hours of stimulating play, making them ideal for early learners. Dive into a world of wooden stacking cubes, wooden alphabet puzzles, wooden safari train sets, and much more.
Discover the joy of play that lasts a lifetime with our Wooden Toys. Explore our collection and witness the magic of imagination and craftsmanship coming together to create cherished childhood memories.