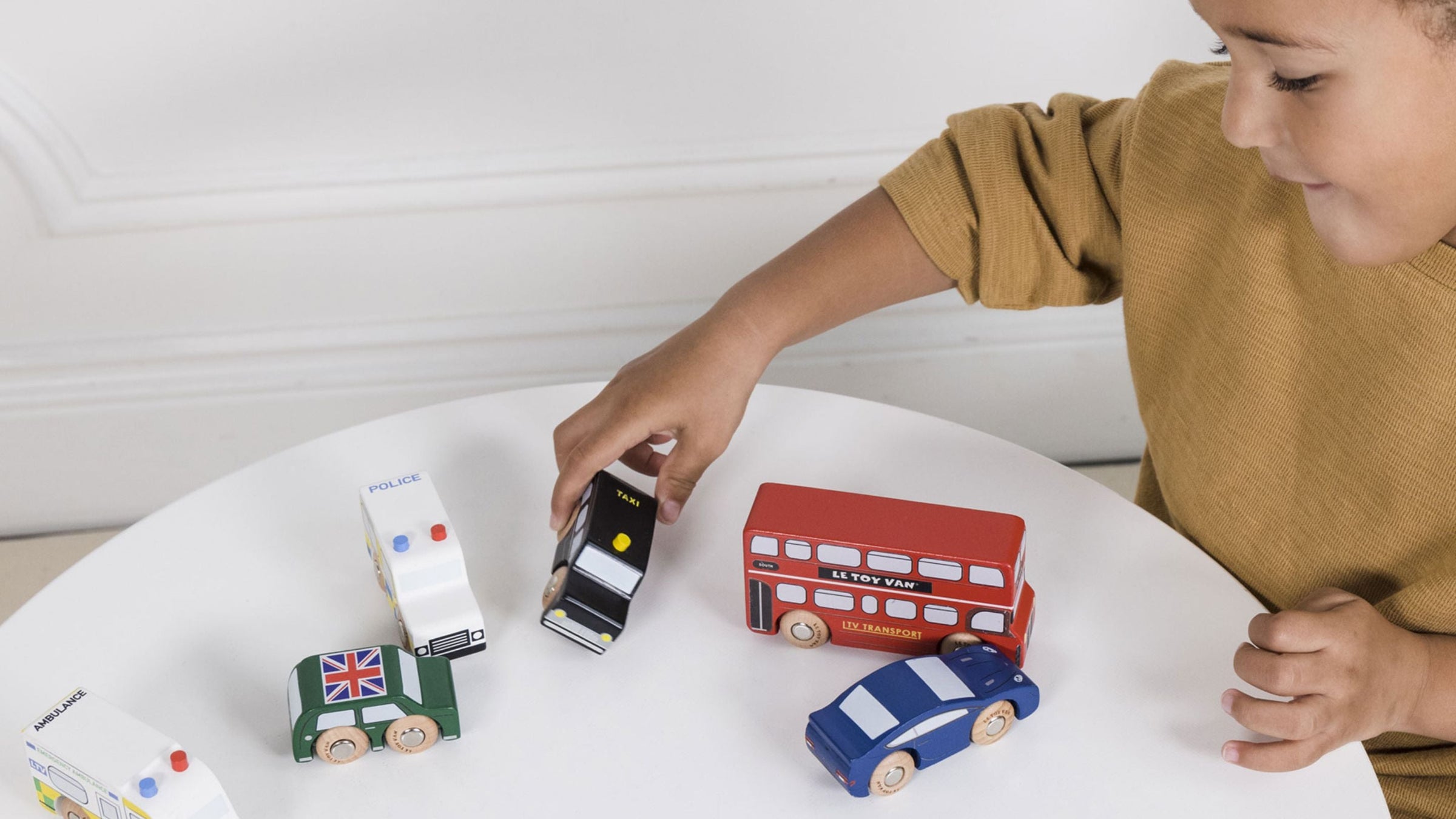 Train Sets Cars & Garages | Imaginative Play for Kids
Get ready to embark on an exciting journey through our Train Sets, Cars, and Garages collection. We've carefully curated this selection to offer a thrilling world of play that combines the joy of transportation with the magic of imaginative adventures.
Discover a captivating range of train sets that promise hours of entertainment for your little conductor. From classic locomotives to safari trains, our collection is designed to fuel imagination and encourage creative storytelling.
You will also find parking garages and car sets here. Every vehicle needs a home, and our selection of garages provides the perfect shelter for your child's cherished cars and trains. Our wooden parking garages not only offer storage solutions but also add an extra layer of playtime fun!
We prioritize quality and safety, sourcing our train sets, cars, and garages from trusted brands known for their commitment to durability and child-friendly materials. Join us in unleashing the thrill of play, where learning and fun come together on the tracks and roads.

Explore our Train Sets, Cars, and Garages collection today and watch your child's creativity soar as they engineer adventures, race to victory, and explore the open road.