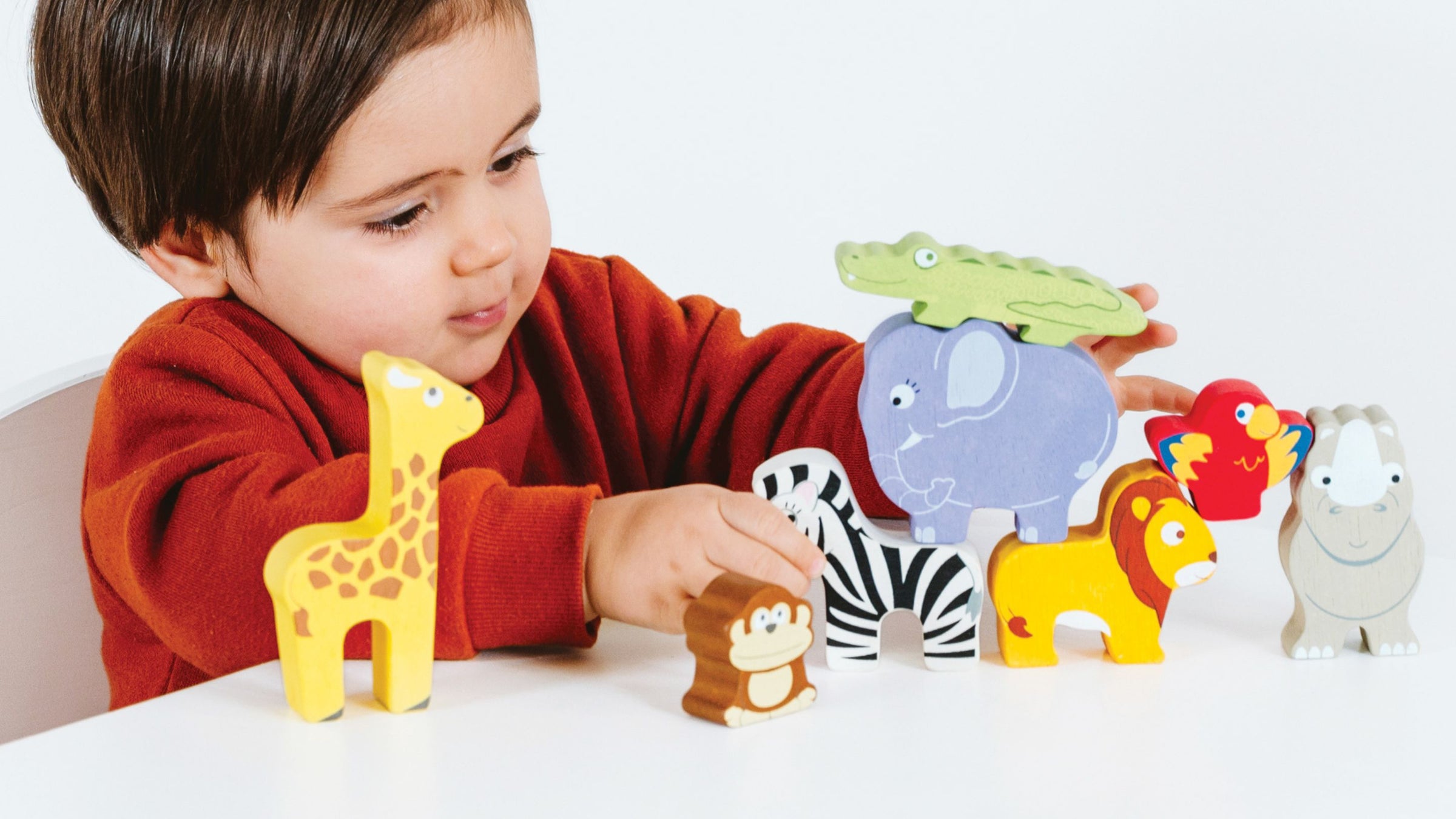 Welcome to our enchanting world of imaginative play and eco-friendly toys, specially crafted for children aged 3 to 5 years. We believe that childhood should be filled with creativity, exploration, and eco-conscious fun. Our curated collection of wooden toys and role-playing essentials is designed to spark your child's imagination, encourage hands-on learning, and promote sustainable playtime adventures.
Discover the timeless appeal of our curated selection of wooden toys, thoughtfully designed to enhance your child's cognitive development and fine motor skills. From beautifully crafted puzzles and building blocks to engaging educational games, each item in our wooden toy collection is made from sustainably sourced materials, ensuring that your child learns and grows while also learning about the importance of environmental responsibility.
We prioritise the safety and quality of every product we offer. We stock products from brands that undergo rigorous safety testing to ensure they meet the highest industry standards, so you can have peace of mind while your child explores, learns, and plays. Join us in nurturing your child's growth, creativity, and sustainability awareness with our exceptional range of wooden and imaginative play toys and explore our collection today.